Developed with the contractor and professional tradesman in mind, ROK offers a complete range of power tool accessories, measuring and layout tools, air accessories, clamps, and safety products with uncompromising quality and designed for tough job site conditions.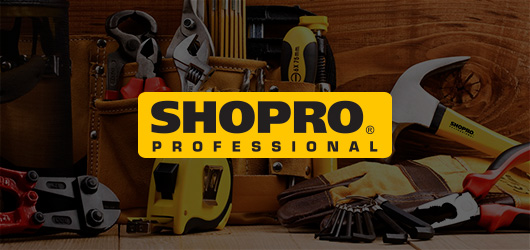 SHOPRO products are designed with the durability and functionality to meet the everyday needs of contractors and DIYers making it the go-to brand for all basic building and maintenance needs. Key lines under the brand include hand tools, work lights, tarps, and electrical cords.
Contractors and serious DIYers trust the BlackSpur brand for power tool accessories that deliver superior quality along with substantial savings.
Quality and affordability come together under our PowerSonic brand to deliver a range of products to tackle all kinds of home improvement projects.
From brushes and scrapers to mixers and caulking guns, Paint Job is a dependable line of paint tools and sundries to help get the job done right the first time.
Heavy grade commercial quality cleaning tools at an unbeatable value. All brooms are hook hangable making sales and storage a breeze.
Holland Greenhouse offers value to the home owner and avid gardener on landscaping and gardening products. With an extensive selection, end consumers are sure to find the perfect gardening tools for their needs.
My Patio outdoor products are designed to enhance any outdoor space. Products have been selected with style, comfort, and functionality in mind ranging from casual and contemporary to traditional looks. Living well outdoors.
The CF Collection of seasonal décor delivers originality and sophistication allowing anyone to create their own holiday style. Each season we develop a new selection of innovatively designed products to complement current trends.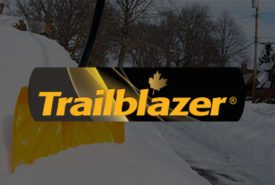 Canadian made with high-quality materials, Trailblazer products are designed to equip Canadian homeowners with the shovels and other snow removal products they need to conquer the toughest winter conditions.
No matter the type of fan you're looking for, the Glacier brand has something just for you. Offering a variety of features, sizes and designs at an affordable price, Glacier fans are sure to keep you cool and comfortable at home, in the garage, or in the office.